John Sauermilch Jr. General Contractor, Inc. believes there is no challenge too great or responsibility too small for your home remodeling or custom build. We were established in 1970 on the principles of determination, trust and the commitment to quality.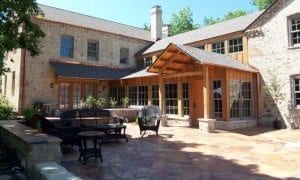 Our specialty is remodeling vintage homes so the transition to the new area is unnoticeable.
We have a Millwork shop that supports our craftsmen in the field, so there is no long lead time for needed moldings or custom cabinetry. Our Millwork Division has the finest craftsmen in the area, capable of duplicating classic moldings, furniture, doors, and fabricating custom cabinetry and countertops. We care about every detail!
Whether it's a door to change, a complete remodeling project, or a new home, we offer complete general contracting services to assist you throughout your entire project. We have a 30-year relationship with area designers, plumbers, electricians, painters, and masons so you can be assured of quality workmanship and timely scheduling during all phases of your project.
Just a little note of thanks for my wonderful office! Your craftsmanship and attention to detail are exceptional. John, Shawn and Steve were wonderful to work with. Thank you!